Whale shark spotted in Pulau Sapi waters off KK coast
Feb 14, 2022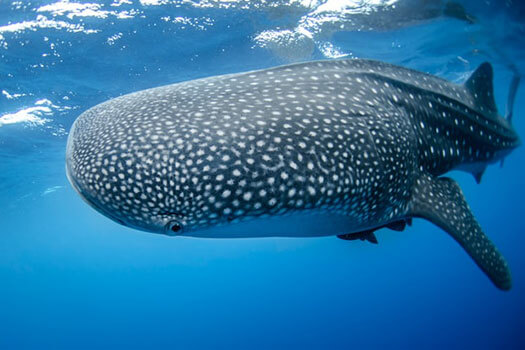 KOTA KINABALU: A mid-size whale shark has been detected in Pulau Sapi, off the city's coast on Sunday (Feb 13).
The shark, known locally as "Buding", was believed to have been recorded by a boatman who was ferrying visitors to the island in the morning.
The average size of a whale shark is about 12m long and weighs 14 tonnes, with some larger specimens about 18m.
Sabah Parks director Maklarin Lakim said whale sharks pose no threat to divers as they are not carnivorous.
Source : https://www.thestar.com.my/news/nation/2022/02/13/whale-shark-spotted-in-pulau-sapi-waters-off-kk-coast
Whale shark image : Image source