Sabah Parks subsidiary takes control of Mt Kinabalu hostels
Jun 16, 2023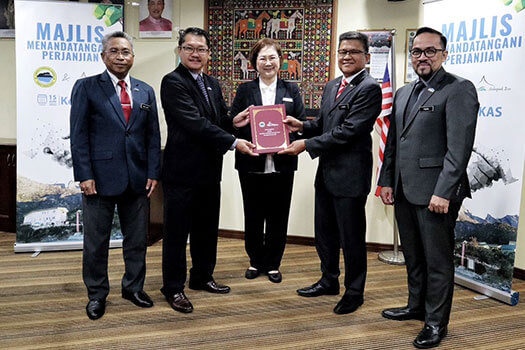 Sabah Parks has handed its subsidiary Sabapak Eco Sdn Bhd (SPESB) the task to operate two of its hostels located more than 3,000m above sea level at Mount Kinabalu.
The signing of an agreement here between the Sabah Parks Board of Trustees and SPESB on Thursday (June 15) will allow the latter to take over the Panalaban Hostel (the Mokodou and Kinotoki blocks) and Lemaing Hostel.
Previously, the operations of these two hostels were handled by Sabah Parks.
Sabah Tourism, Culture and Environment Minister Datuk Christina Liew witnessed the signing of the agreement between Sabah Parks Board of Trustees deputy chairman Peter Lintar and SPESB deputy chairman Datuk Mohd Yusrie Adbullah, who was also permanent secretary to the Ministry.
Source : https://www.thestar.com.my/news/nation/2023/06/15/sabah-parks-subsidiary-takes-control-of-mt-kinabalu-hostels