Sabah's triple Unesco crowns to draw more visitors to Malaysia, says British author
Nov 10, 2023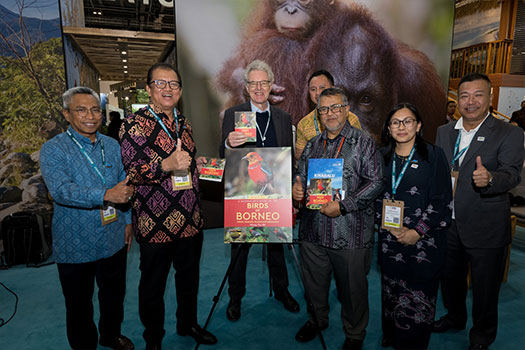 Sabah's collection of three UNESCO crowns will draw more visitors to Malaysia, says a British natural history publisher.
John Beaufoy, an avid wildlife enthusiast, has hailed the state's extraordinary triple-crown achievement as a powerful catalyst poised to rekindle a profound fascination with the state's exceptional wildlife.
Beaufoy believed this would not only deepen the world's appreciation for Sabah's ecological wonders but also issue a captivating call to a global audience to explore the region's rich biodiversity.
"I've had the privilege of visiting Sabah multiple times over the past 25 years. With its newfound UNESCO triple-crown status, I firmly believe it will elevate Sabah, especially Kinabalu Park, to the pinnacle of wildlife history destinations," he said.
Beaufoy shared his reflections following the unveiling of Sabah's Kinabalu UNESCO Global Geopark during the World Travel Market 2023 at Excel London on Monday (Nov 6).
Source : https://beritakini.biz/sabahs-triple-unesco-crowns-to-draw-more-visitors-to-malaysia-says-british-author/