New batch of Hawksbill turtle hatchlings expected in a few months' time in Sabah's Manukan island
Feb 2, 2023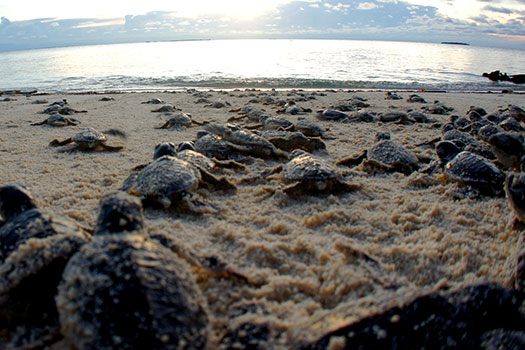 Over a hundred new turtle hatchlings are expected in a few months' time after a female protected Hawksbill turtle laid her eggs at an island near here, recently.
The eggs totalling 105, were laid at Manukan island at the Tunku Abdul Rahman park on Jan 30. These eggs were collected and recorded by park ranger Muhammad Aliff Suhaimin. They were relocated to the turtle hatchery near the Pulau Manukan office, where hundreds of other turtle eggs were also placed and waiting to hatch.
Sabah Parks records quite a number of turtle landings, especially during the egg-laying season, over the past months. The Park also saw a total of 51 hatchlings released into the sea from Manukan island on Dec 5 last year.
These were the batch of eggs laid and later collected and recorded by park rangers in September 2022.
Source : https://www.thestar.com.my/news/nation/2023/02/01/new-batch-of-hawksbill-turtle-hatchlings-expected-in-a-few-months-time-in-sabahs-manukan-island