Immigrant sentenced to a year's jail and RM25,000 fine for killing turtles
Jun 4, 2021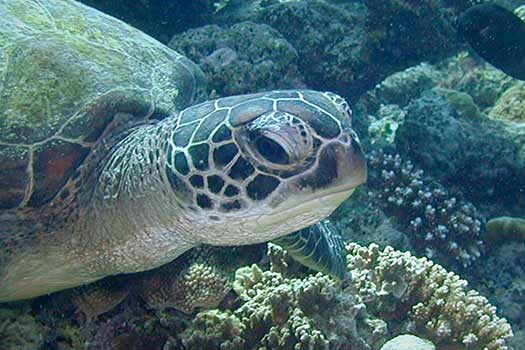 Immigrant sentenced to a year's jail and RM25,000 fine for killing turtles
The Sessions Court here has sentenced a man to a year's jail and RM25,000 fine for killing endangered species.
If he fails to pay the fine, he faces in default an additional two years of imprisonment.
Judge Awang Kerisnada Awang Mahmud meted the sentence under Section 48(1)(C) of the Sabah Parks Enactment 1984 (Amendment 2007) against Malson Alkusani today.
The 33-year-old undocumented migrant, who was unrepresented, committed the offence at Tun Sakaran marine park off Bohey Dulang in Semporna on May 19.
Source : https://www.nst.com.my/news/crime-courts/2021/06/695609/immigrant-sentenced-years-jail-and-rm25000-fine-killing-turtles